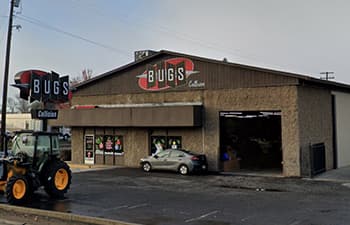 How We Got Our Name
The name "Bugs" was Kevin Straw's, (owner), idea a few years ago.
But it was not instantly popular and it took some time for "Bugs" to grow on us. Kevin came up with "Bugs" from his granddaughter's nickname. Her name is Kate, then nicknamed "Katerbugs" and in the finally shortened to "Bugs".
Our Shop Values
We are a family run business focused on providing quality services at reasonable costs. We work very hard to satisfy our clients and provide good values for their money. We capably handle every aspect of the automotive field which includes:
Complete Paint Jobs
Collision Repairs
Minor Dents and Dings
Restoration Work for your Classics
And Even The Small Things Like Putting a Bolt Back in your Bumper.